Shanghai Aidu Intelligent Detection Technology Co. Ltd was formerly known as Shanghai Aidu Energy Technology Co. Ltd. Its deputy chief engineer Zhou Huiwei was the chief engineer of the former state-owned Shanghai Geological Instrument Factory. The chief engineer Lu Huanwen developed the "short wire D75 electrical instrument" as early as 1973. Over 50 years, Aidu has always been committed to the R & D, design, manufacturing, sales and user services of equipment in the fields of underground resource exploration and engineering disaster investigation. At present, five divisions of groundwater survey, mineral exploration, emergency investigation, environmental monitoring and archaeology survey have been established. Each division concentrates on their respective fields and provides dedicated services. Based in Shanghai, Aidu has set up branches in Guilin, Zhejiang and overseas to deliver more convenient services.
Aidu has obtained multiple independent intellectual property rights, and has also repeatedly received support from the Science & Technology Innovation Fund from the National Ministry of Science and Technology, the Science and Technology Commission and Economic Commission of Shanghai and Minhang. It has obtained the title of National "High-tech" Enterprise and Shanghai "Professional, Refined, Special and New" Enterprise. Aidu has also passed the ISO 9001:2015 certification.
With in-depth cooperation with Guilin Institute of Hydrology and Geological Exploration Research Institute Aidu has established a skilled team in R&D, design, manufacturing, sales and service.
With the spirit of "Focus Makes Profession, First Makes Leading" and goal of "Accurate and Efficient" our products can be continuously upgraded and always keep a leading position in the industry.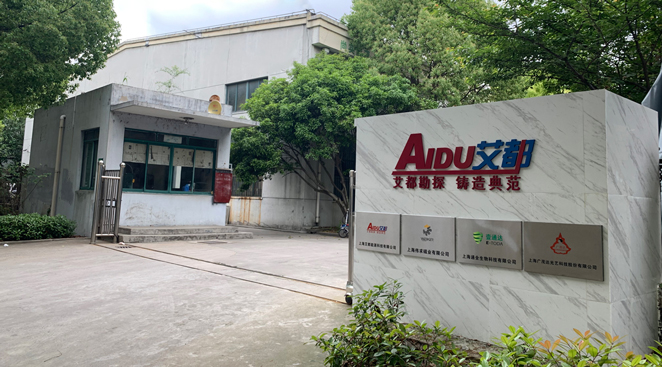 Guilin University of Technology
Our institute has a long R&D history .With the superior support of Guilin University of Technology ,we have set up a excellent team with more than 80 members who have advanced degree and well prospecting experienced. We put the R&D as the most significant work ,focus on scientific research , provide the best technology service to the customer ,which makes us gained a lot of praise in geological exploration industry.